Manual Processing means Less Cash on Hand
Today, your warranty claims processing method takes weeks (or even months) to get your reimbursement. And with 12% of your warranty gross being consumed by the cost of manually processing claims, you're losing a big profit opportunity.
Automated warranty claims processing optimizes your cash flow
WarrCloud completely automates the entire process, from identifying the claim to transferring it to the OEM, so you get paid in days instead of months. It also allows employees to spend more time with customers and with customers, improves loyalty, and keeps them coming back for service.

Claims processed in 24 hours
so cashflow is optimized.
Reduced human error on claims submissions
means you get your reimbursement faster.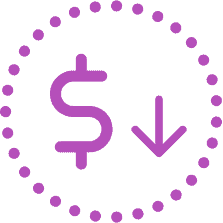 Lower processing costs
means improved profitability.

Better Customer Satisfaction
because service personnel have more time to focus on the customer, which means more retention and profit.
WarrCloud delivers faster, better, and at lower cost by modernizing one of the few areas of automotive not yet touched by automation. Someday, all warranties will be processed this way.
Julian Dragos, Fred Beans Dealer Group
Related WarrRoom Resources
Learn more about how WarrCloud is improving dealers' cashflow through warranty automation.
Bring the Benefits to Your Dealership
Talk to a representative about how we can put WarrCloud to work for your business.